Reason #723 why we love team sports and the fun people who play them: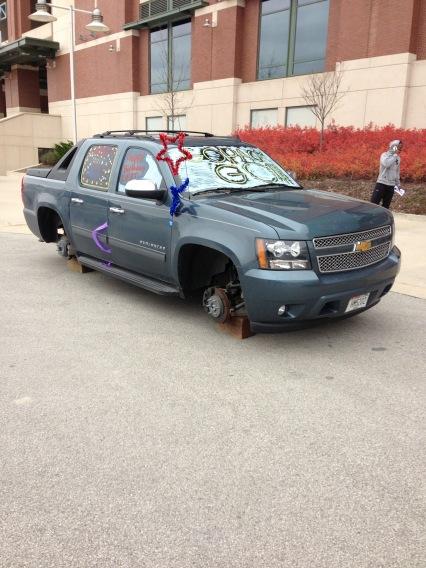 photo credit : Josh Sitton
They remind us never to take life too seriously.
Greg Jennings may be struggling to get back on the field after a nagging groin injury (for which he will soon undergo surgery), but he was quick to get back at teammate James Jones after Jones filled his car with packing peanuts on Jennings' birthday last month. Jennings returned the favor by removing the tires on Jones' Chevy Avalanche…and giving it a new paint job.
Just a little reminder to have some fun today. Whether you are defacing your friends' property or doing something less destructive, ENJOY life today! You'll feel so much better if you do!